On 19 May 2017, Ambassador Katalin Bogyay, Permanent Representative of Hungary to the Un, a former prominent journalist and television presenter herself, co-hosted the FPA Scholarship Awards Reception at the Permanent Mission of Hungary to the UN.
---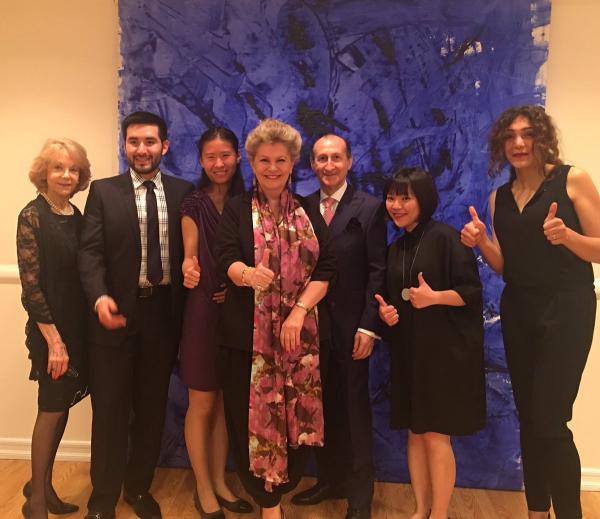 As an active member of the group of countries who are vocal about fighting trafficking and modern slavery in the UN, Hungary hosted the Foreign Press Association Scholarship Fund Awards this year to help recognizing the next generation of international reporters through the support of the FPA Scholarship Fund Awards.
This year's topic for the competition was human trafficking and to address "the role of the international media to shine a light on the great moral and societal issues of our times, not to sensationalize, but to hold accountable the governments, decision makers and civil society".
Hungary is engaged in the fight against this complex crime of the 21st century, to join efforts for gender- and age-sensitive, as well as exploitation type-specific responses. We encourage the effective implementation of the Palermo Protocol and the 2014 ILO Protocol on Forced Labour, building on the technical and legislative support by UNODC and ILO. We equally advocate for compliance with international humanitarian law, for accountability by bringing the perpetrators to justice, as well as international judicial and law enforcement cooperation.