The well-known business, diplomacy and foreign policy publication held its annual New York reception at the Permanent Mission of Hungary. Ambassador Bogyay hosted the event which provided an opportunity for making new connections between the business and diplomatic communities of New York. The Ambassador was interviewed by Jams A. Winship, the Chief Diplomatic Correspondent.
---
For a true bridge builder, the article highlights her diplomatic achievements as well her professional background in communication and her passion for arts.
Please find the exposé on Ambassador Bogyay on page 34-44 and a photo diary of the International Diplomat Appreciation reception on page 44-54.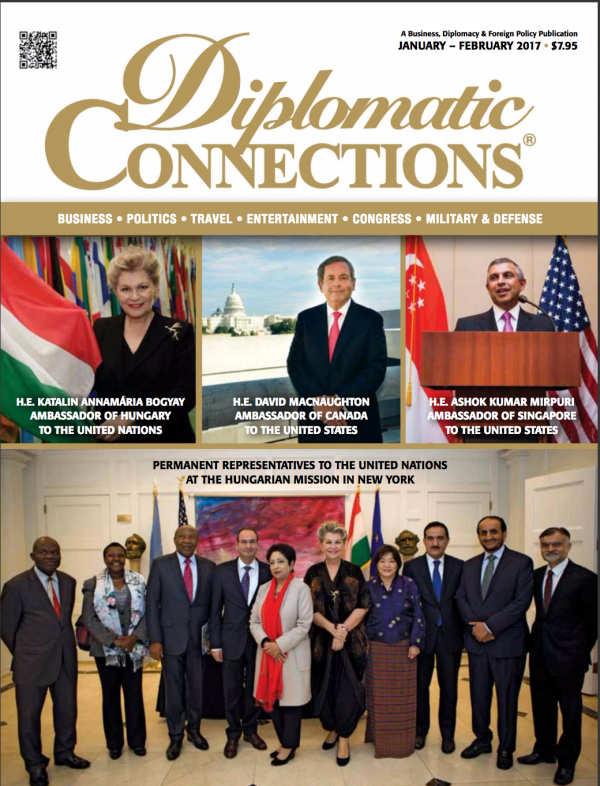 ​