H.E. Ms. Amina J. Mohammed, Deputy Secretary-General chaired the first global meeting of UN Resident Coordinators with Member States on 19 October in the ECOSOC chamber to discuss progress on the reform of the UN development system and exchange views about expectations with regard to the new generation of Resident Coordinators and UN country teams to become operational as of 1 January 2019. H.E. Ambassador Katalin Annamária Bogyay, Hungary's Permanent Representative to the UN was invited to give her remarks at the panel, as chair of the Eastern European group for the month of October.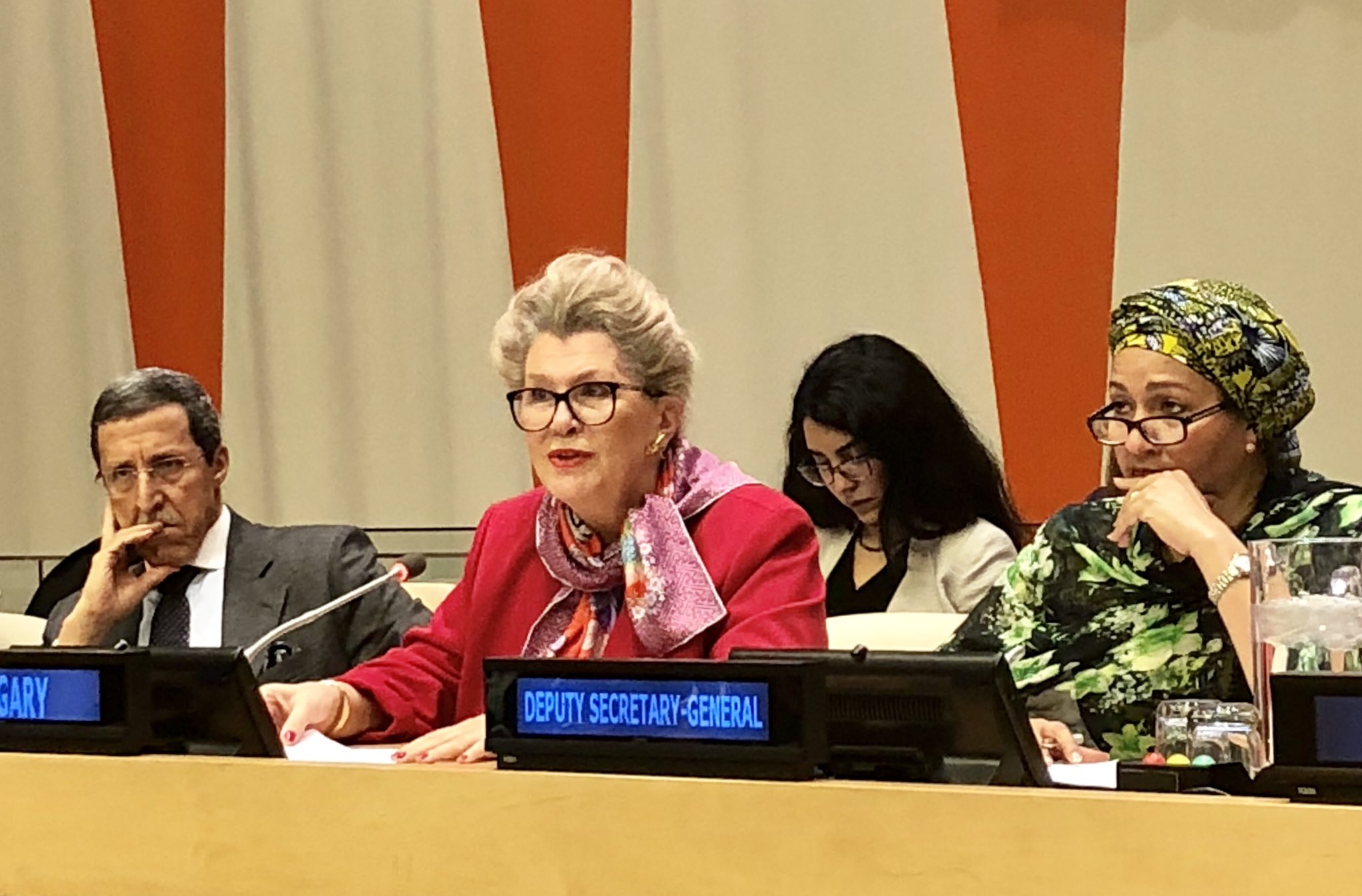 The first global meeting of UN Resident Coordinators with Member States followed the adoption of the landmark General Assembly resolution no. 72/279 adopted on 31 May 2018 on repositioning the UN development system in order to ensure that it is fit to deliver on the ambition of the 2030 Agenda for Sustainable Development.
The transformation of the Resident Coordinator system is at the heart of this reform, which is comprised of the UN Resident Coordinators, the UN Country Teams and the offices of the Resident Coordinators, served by the United Nations Development Coordination Office (UN DOCO). The Resident Coordinator leads the UN Country Team, drawing on the expertise and assets of all United Nations development system entities to deliver results on the ground.
The purpose of the global meeting on 17-19 October was for all Resident Coordinators to hear the perspectives of and engage with Member States in an informal dialogue. It provided the opportunity to reflect on the next generation of leadership of Resident Coordinators, and elaborate on Member States' expectations for achieving progress in the reform of the UN development system.
The chairs of regional groups have been invited to kick-start the conversation as speakers on the panel chaired by the Deputy Secretary-General, followed by an exchange with all Resident Coordinators and Member States in attendance.
The joint message by intervening UN entities and Member States confirmed support for a repositioned development system that can better support national development efforts to effectively advance the implementation of SDGs.
In her national capacity, H.E. Ambassador Bogyay shared her perspective from the successful event with Women Resident Coordinators held at the Hungarian Mission for the Women in International Leadership and Development mentoring program: WILD.