At an event organized by the Permanent Mission of Israel to the United Nations, H.E. Ambassador Bogyay reaffirmed Hungary's commitment to fight anti-Semitism, and presented governmental policies aimed at eliminating anti-Semitic incidents and supporting the flourishing of Jewish culture in Hungary.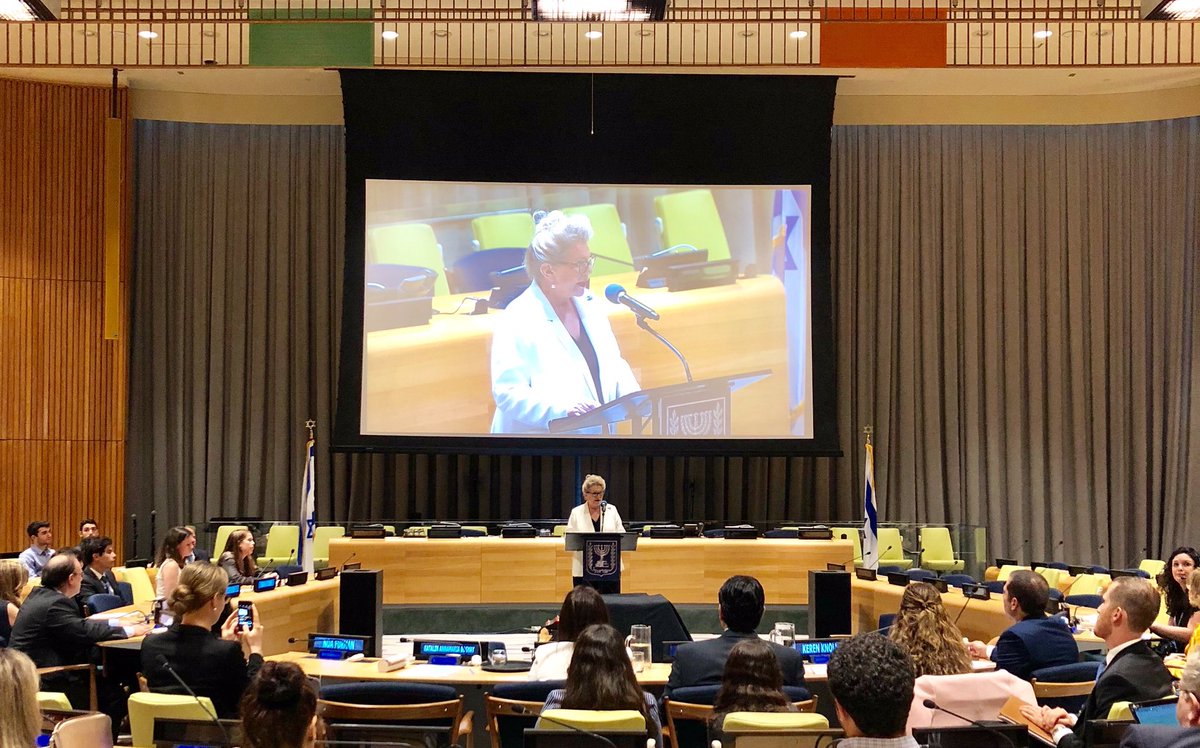 H.E. Ambassador Danny Danon, Permanent Representative of Israel to the UN and others speakers Reflecting upon the growing sense of anti-Semitism in many parts of the world. The event featured Keren Brosh, granddaughter of Holocaust-survivor Mireille Knoll, who lost her life to an anti-Semitic attack at the age of 86 earlier this year.
Ambassador Bogyay reiterated the importance of fighting anti-Semitism through Holocaust-education and remembrance, and shared the steps taken by the Hungarian Government in the framework of its zero tolerance policy against anti-Semitism, racism and xenophobia. She highlighted Hungarian legislation prohibiting hate speech, and criminalizing incitement or violence against a community or its members, which resulted in a clear decrease in anti-Semitic incidents during the past years, which makes Hungary a safe place to live  for the Jewish communit. Hungary also funds substantial renovation programs of Jewish cultural heritage sites, including synagogues, cemeteries and pilgrimage destinations, and supports the Jewish cultural revival which is much visible in the cultural sphere.
The Ambassador also underlined the importance of education, intercultural and interfaith dialogue in fostering peace  and mutual respect of all peoples, cultures and communities.
Click to read the speech of Ambassador Bogyay.