Hungary actively participated in the Interactive Dialogues of the Third Committee of the UN General Assembly, expressing its support for the rights of minorities, the right to mother-tongue education, as well as freedom of religion and belief, among others.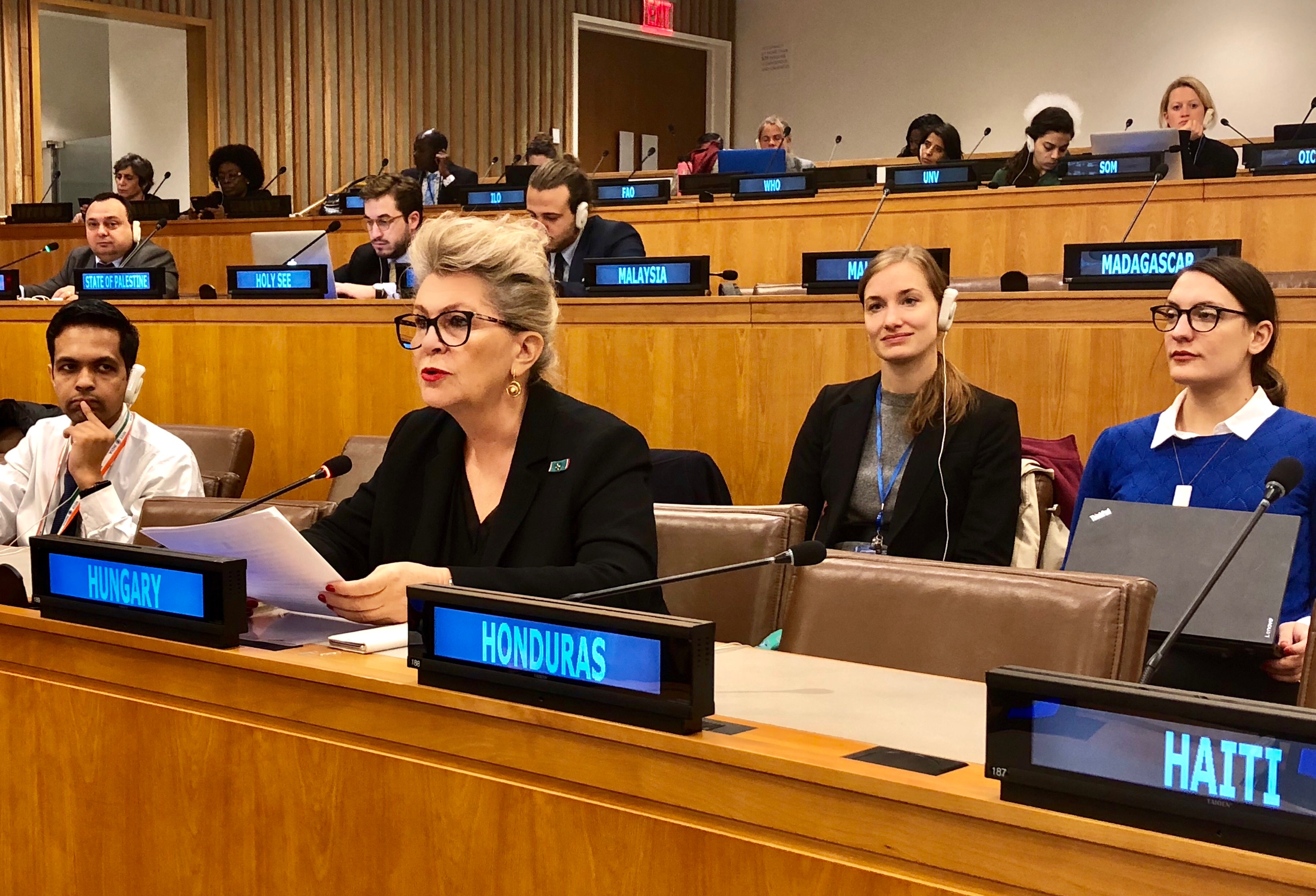 The Interactive dialogues of the Third Committee of the UN General Assembly provide an excellent opportunity for Special Rapporteurs and Special Mandate Holders to present their reports and engage in a constructive dialogue with Member States on a variety of issues.
H.E. Ambassador Katalin Bogyay, Permanent Representative of Hungary to the UN, reaffirmed Hungary's support for the mandate of Mr Fernand de Varennes, UN Special Rapporteur on Minority Issues, Mr. Ahmed Shaheed, Special Rapporteur on freedom of religion or belief, and Ms Koumbou Boly Barry, Special Rapporteur on the Right to Education. In her statements, the Ambassador highlighted the importance of mother tongue education for minorities, as well as the protceton of persecuted religious minorities, with a special focus on Christian minorities in conflict.
To read the full statements of the Ambassador, please click on the links below: