In addition to supporting the statements of the EU and the Accountability Coherence and Transparency (ACT) Group, H.E. Ambassador Katalin Bogyay, Permanent Representative of Hungary to the United Nations also addressed today the fourth thematic debate of the Ad Hoc Working Group on the Revitalization of the General Assembly in her national capacity at the meeting that discussed the strengthening of the accountability, transparency and institutional memory of the Office of the President of the GA (OPGA).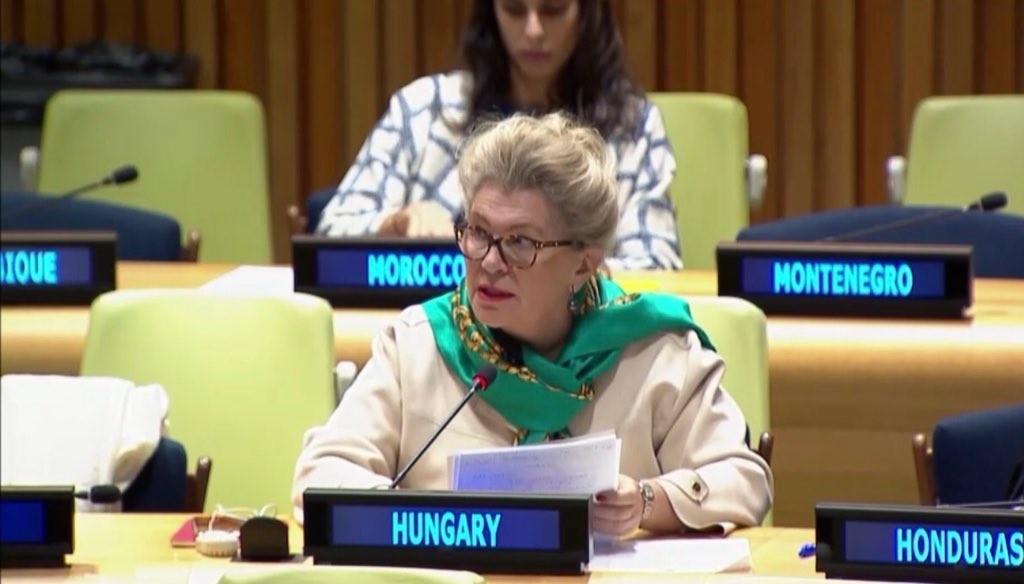 Ambassador Bogyay congratulated President Miroslav Lajčák for leading the General Assembly by great examples, such as achieving geographical and gender balance throughout all levels of decision-making in his Office; or his creative way of using modern communication tools etc. Hungary also called for the continued use of these best practices. Although Hungary has been happily supporting the OPGA`s work also financially, the Ambassador emphasized that the PGA needs less dependence on voluntary contributions and more longer-term appointments in his Office.
Please click for the statement made by Ambassador Katalin Bogyay.