H.E. Ambassador Katalin Annamária Bogyay, Permanent Representative of Hungary thanked the co-chairs for their efforts aiming at consolidating all Member States and Group positions into the further revised elements paper. While remaining open to continue discussions this year, the Ambassador reiterated Hungary's support for finally moving into the phase of text based negotiations with a small first step of attributing proponents to proposals.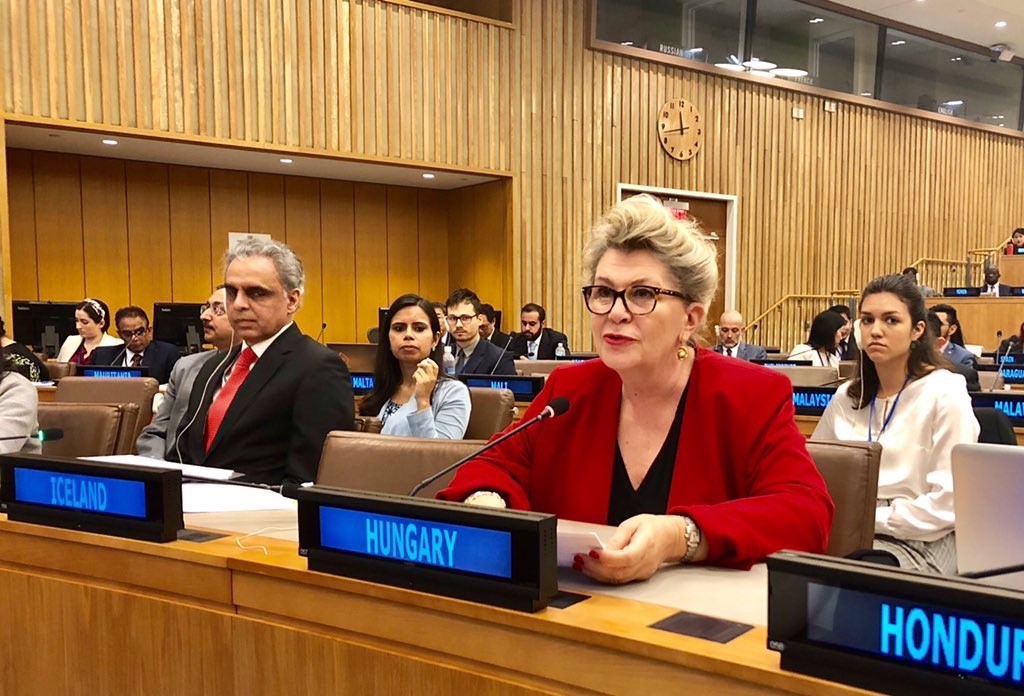 The Ambassador welcomed that the further harmonized paper explicitly mentions Small States and Small Island Developing States but reiterated that a more accurate reference to the common African position is needed. Concerning the size of an enlarged Council Ambassador Bogyay supported all previous speakers calling for an additional non-permanent seat for the Eastern European Group, a request that stands under all enlargement models on the table. The Permanent Representative joined others in expressing regret that the intergovernmental negotiation process (IGN) this year again was unable to produce meaningful results, even though all UN Member States agree that todays' complex and multifaceted challenges require a strong Security Council that better reflects political realities of the 21st century.  
Click here to read the full speech.