Ambassador Katalin Bogyay welcomed the members of the UN Military and Police Advisory Committee (MPAC) at the Permanent Mission of Hungary to the UN. More than 70 military and police officers of 49 countries participated the meeting from Angola to Zimbabwe.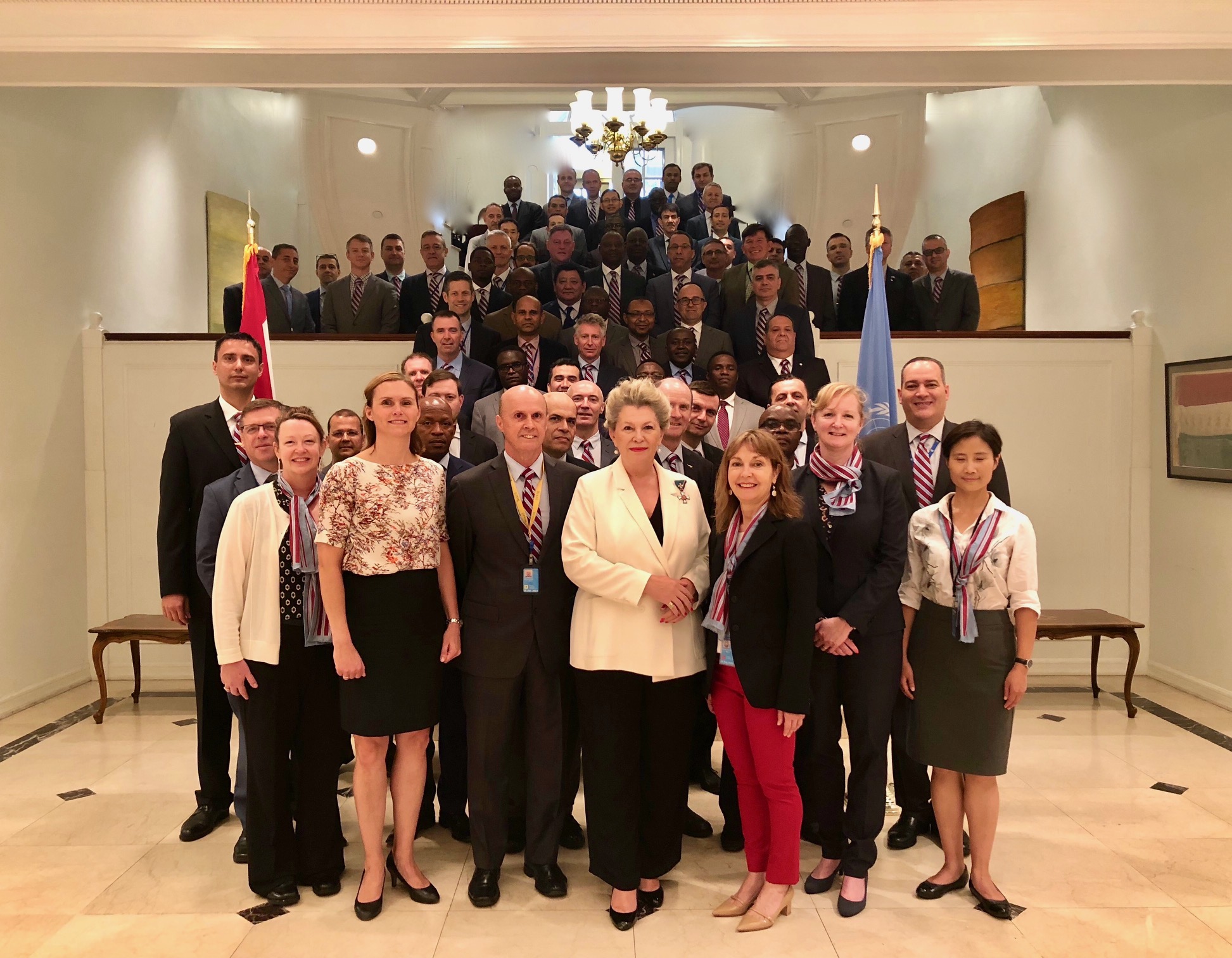 The MPAC Vice Dean, General Gerson Menandro De Freitas appraised Ambassador Bogyay for hosting the event, underlining the importance of military cooperation in the framework of the UN and praised the expertise of Hungarian Peacekeepers deployed all around the globe.
The participants – mainly the military advisors and police advisors accredited to the United Nations – discussed actual professional issues, welcomed the newcomers in the group and pursued their professional development via presentations of the UN Secretariat and of their fellow members.
The event was closed by a reception and a traditional Hungarian lunch.