On October 25, an open Arria formula meeting on Children born of sexual violence in conflict was organized by the Permanent Missions of Poland, France, Germany and Bolivia, at the UN. In her statement, Ambassador Katalin Bogyay, Permanent Representative of Hungary to the UN highlighted the importance of eliminating stigma and ensuring a human rights-based, survivor-centered approach to protect victims of sexual violence and their children.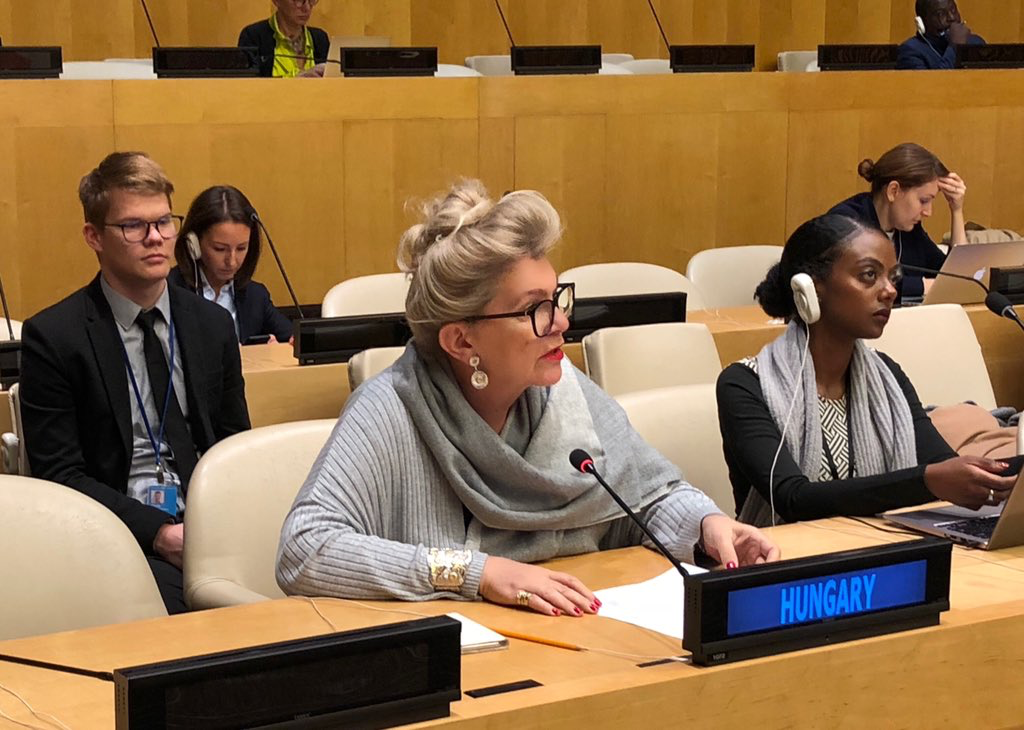 Speakers of the meeting included H.E. Ms. Pramila Patten, Special Representative of the Secretary-General on Sexual Violence in Conflict; H.E. Mr. Omar Abdi, Deputy Executive of UNICEF; H.E. Mr. Mohammed Hussein Mohammed Bahr Al Uloom, Permanent Representative of Iraq to the United Nations; H.E. Mr. Masud Bin Momen, Permanent Representative of Bangladesh to the United Nations, as well as representatives of civil society from Uganda, Columbia and South Sudan.
Ambassador Katalin Bogyay underlined the importance of eliminating sexual violence and ensuring accountability of perpetrators in preventing and ending conflicts. She further emphasized that the protection of children requires ending stigma, eliminating administrative and practical barriers to birth registration and citizenship, as well as ensuring long-term social integration and economic empowerment.
To read the full statement of the Ambassador, please click here.