H.E. Ambassador Katalin Annamária Bogyay, Permanent Representative of Hungary and H.E. Ambassador Vitavas Srivihok, Permanent Representative of Thailand as co-facilitators of the modalities resolution on Universal Health Coverage have presented the draft resolution submitted by the President of the General Assembly on scope, modalities, format and organization of the high-level meeting on Universal Health Coverage at the United Nations.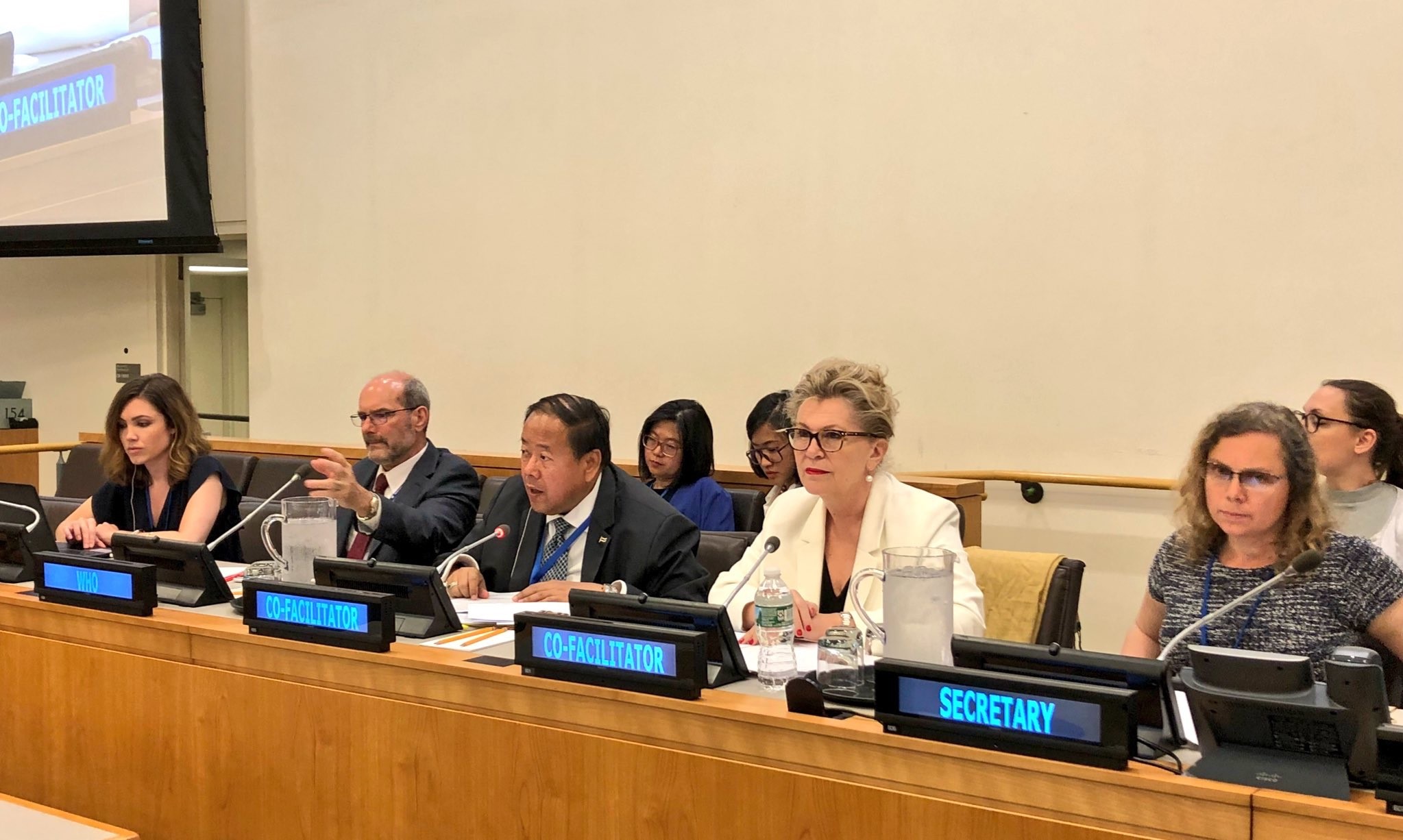 The President of the General Assembly, H.E. Mr. Miroslav Lajčák has appointed Hungary and Thailand to co-facilitate an open and transparent consultative process with Member States to propose modalities for the high-level meeting on Universal Health Coverage in 2019 before the end of the seventy-second session.
During the presentation of the zero draft of the modalities, Ambassador Bogyay stressed that Hungary and Thailand are ensuring that the process of intergovernmental consultations is inclusive, transparent and Member States-driven. The representatives of the Member States congratulated the co-facilitators for the zero draft and provided their full support for the process. 
The co-facilitators convened the first informal consultation on 22 June 2018, from 10 a.m. to 1 p.m. in the Trusteeship Council Chamber.