The 12th Conference of States Parties to the Convention on the Rights of Persons with Disabilities took place on 11-13 June, 2019, with the participation of more than thirty high-level State Party representatives and more than 1500 participants altogether. Besides the General Debate and three high-level roundtables, close to hundred side events were held during the Conference. Hungary, as Vice-President and member of the Bureau, has been actively engaged to make the session successful and inclusive.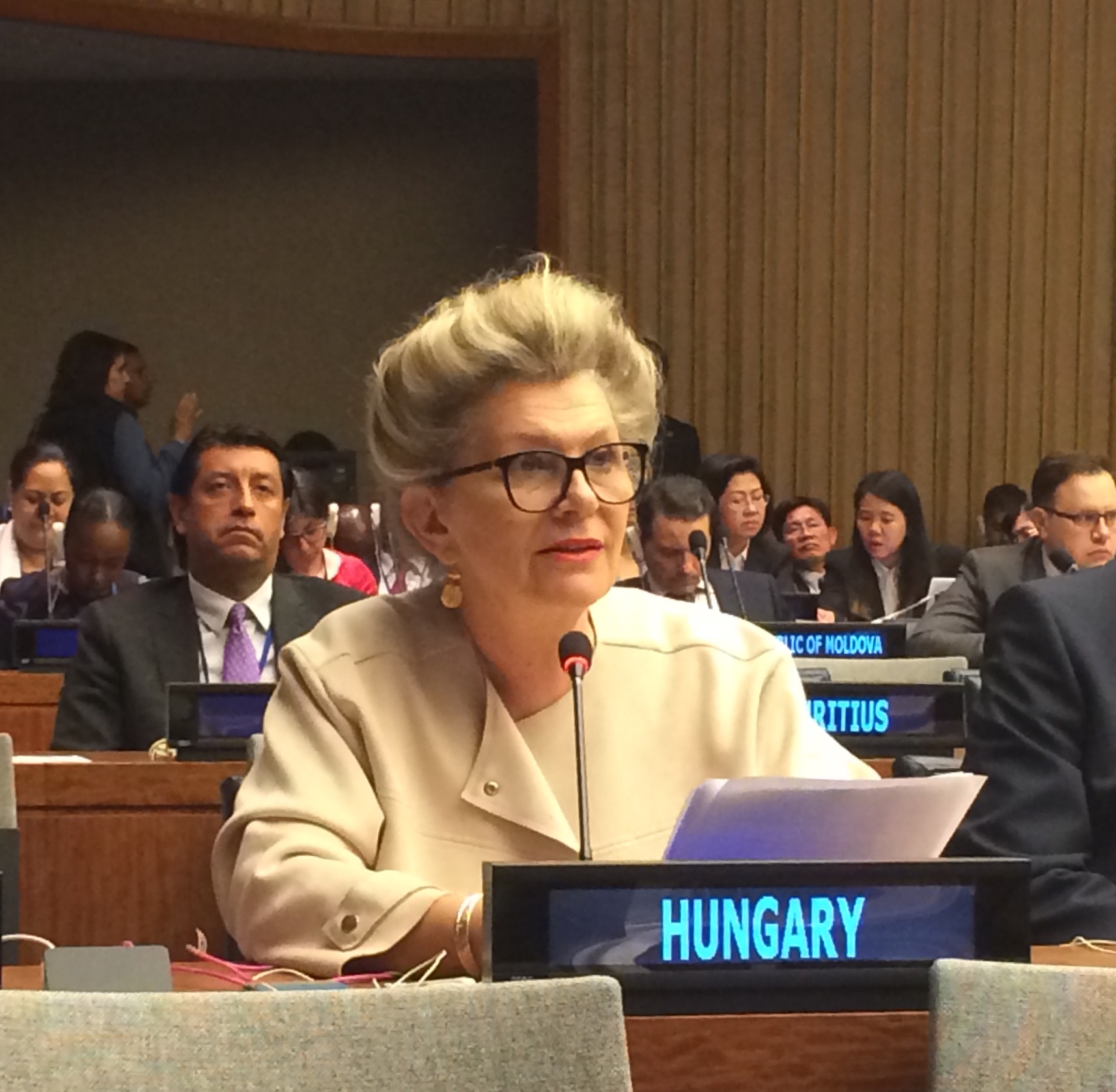 At the general discussion of the session, H.E. Ambassador Katalin Annamária Bogyay emphasized the important potential of cutting edge technologies for persons with disabilities, expressed Hungary's support for the recently adopted UN Disability Inclusion Strategy, and thanked the President of the General Assembly for her leadership on making the UN accessible, including through the Steering Committee on Accessibility, of which Hungary is member.
Ambassador Bogyay co-chaired the roundtable discussion on "Social inclusion and the right to the highest attainable standard of health", together with Ms Kate Swaffer of Dementia Alliance International. The panel brought together distinguished experts in the field, including Ms. Catalina Devandas Aguilar, Special Rapporteur on the Rights of Persons with Disabilities; Mr. Han-jin Jo, Professor in the Department of Social Welfare, Daegu University of the Republic of Korea; Mr. Antony Duttine, Public Health Leader at WHO; Mr. Kory Earle, President of People First of Canada and Ms. Jenny Rosa Damayanti, Board Member of Transforming Communities for Inclusion of Persons with Psychosocial Disabilities, Indonesia.
Besides the official program, the Permanent Representative also took part at a high-level breakfast meeting and a high-level side event, both presenting the new UN Disability Inclusion Strategy, lending her support to its implementation. Disability being one of the seven priorities of H.E. Maria Fernanda Espinoza Garces, President of the General Assembly, she convened a High-Level Luncheon on Disability-Inclusive Development, presenting the report of the Steering Committee on Accessibility – a group she launched in 2018, and which Hungary is a committed member.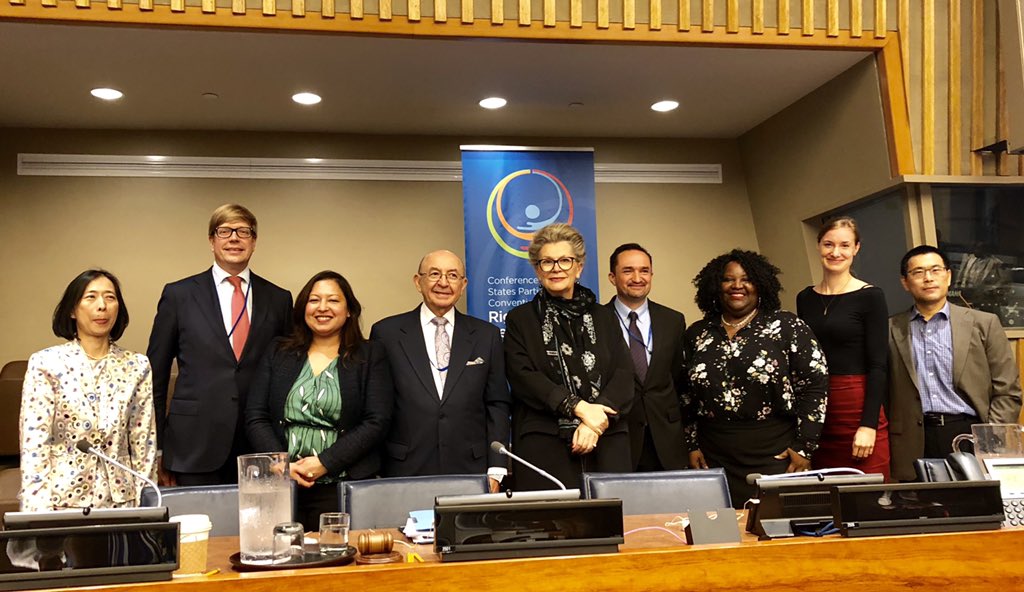 The success of the Conference, chaired by Ecuador, is cleary indicated by its ever-growing participation, including by the vibrant civil society participants who shared numerous initiatives, best practices and personal stories.
Hungary looks forward to organizing next year's Conference, taking place on 11-13 June, 2020 in New York, with its fellow Bureau members: Ecuador, Finland, Singapore and Liberia.
Click here to read the Hungarian statement.