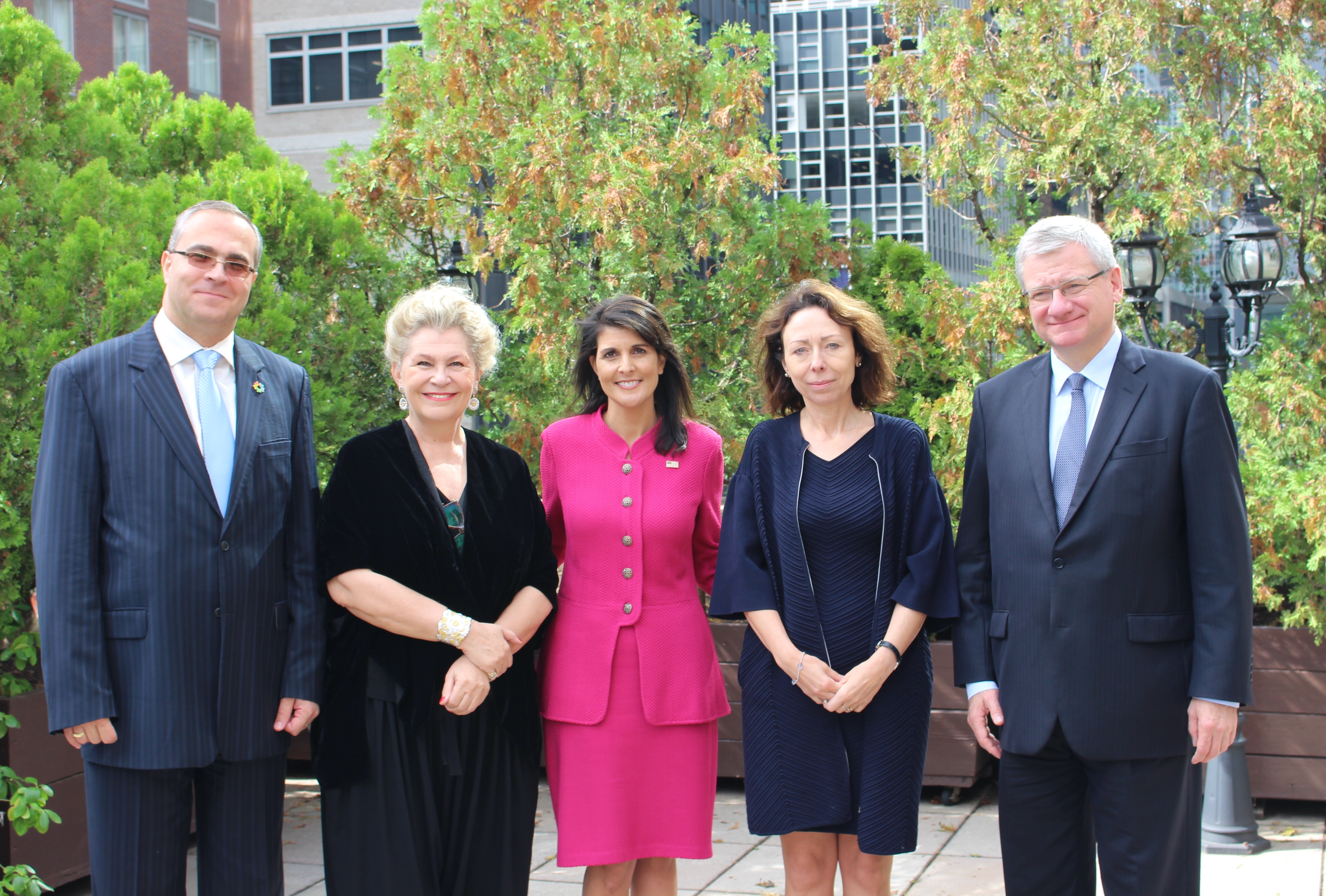 On the initiative of H.E. Ambassador Katalin Annamária Bogyay Permanent Representative of Hungary to the United Nations, the Permanent Representatives of the Visegrad Group, H.E. Mrs. Marie Chatardova Permanent Representative of Czech Republic, H.E. Mr. Bogusław Winid Permanent Representative of Poland and H.E. Mr. Michal Mlynar Permanent Representative of Slovakia met with US Permanent Representative H.E. Ambassador Nikki Haley to discuss ways of enhancing cooperation on the UN fora on 12 October at the Hungarian Mission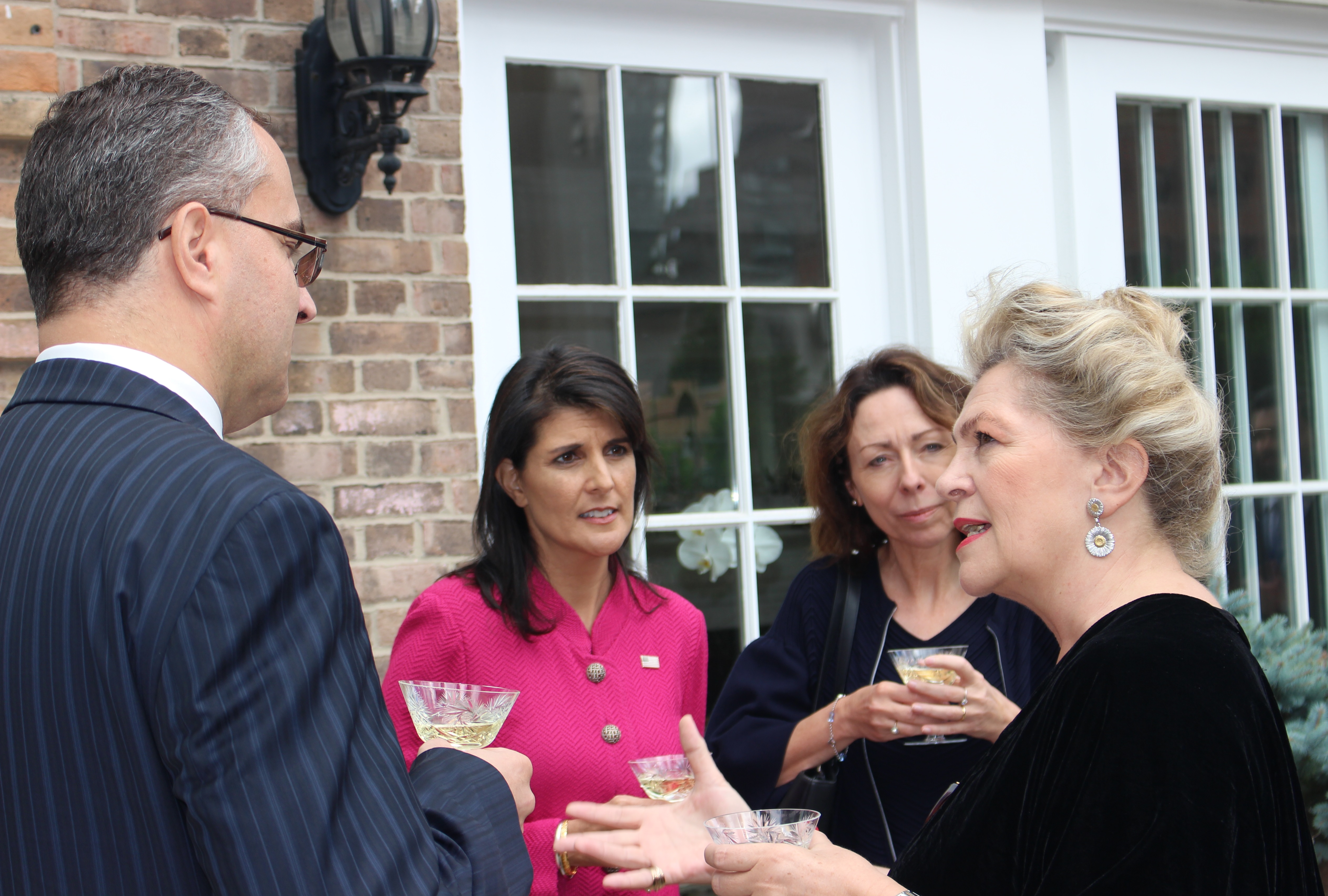 The Permanent Representative Hungary, which country is currently holding the rotating Presidency of V4 (Czech Republic, Hungary, Poland, Slovakia), outlined the main avenues of V4 cooperation and its intensely growing role within the European Union.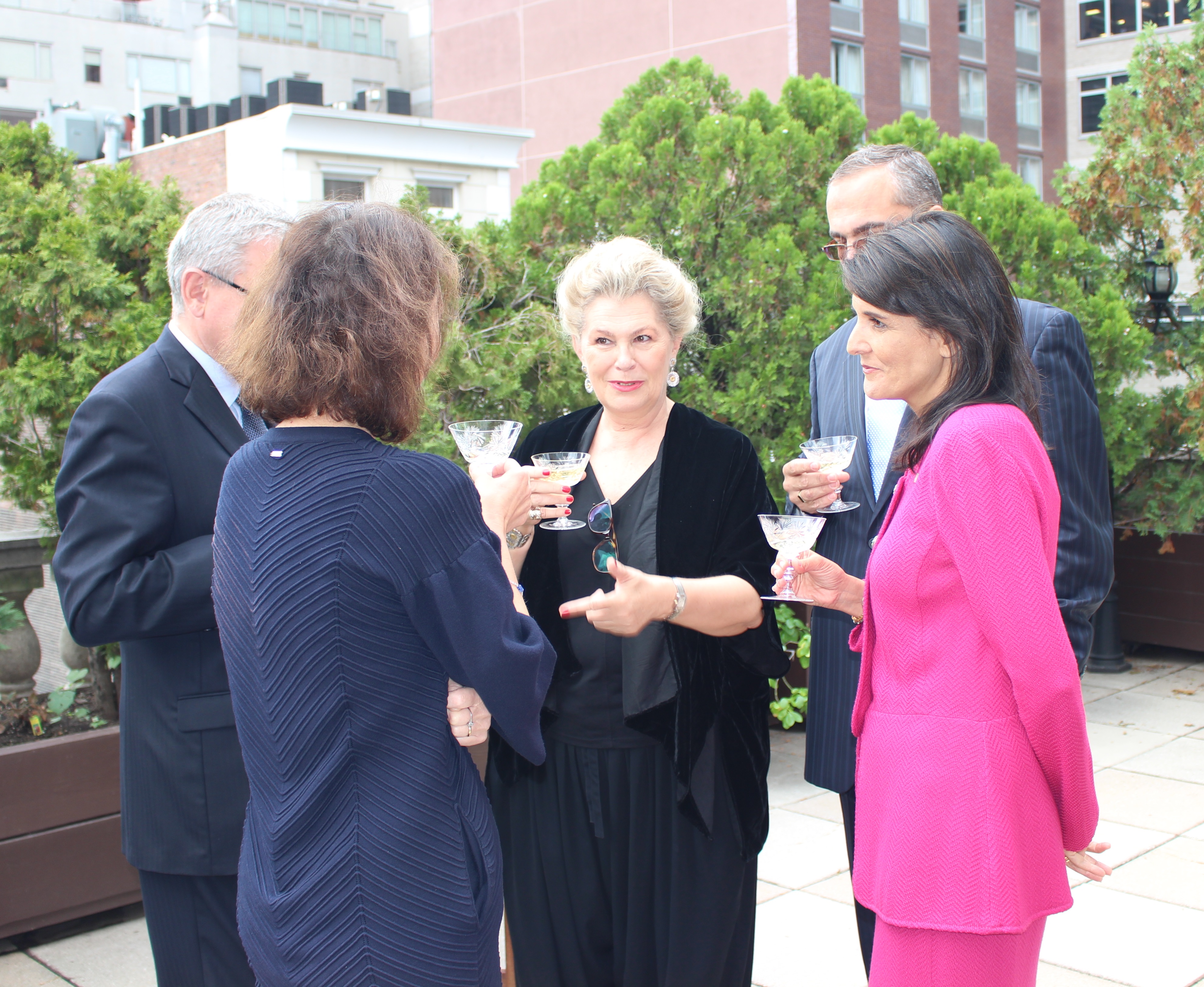 At the meeting, the V4 Ambassadors and the US Permanent Representative confirmed their commitment to further enhancing their cooperation and coordination in the UN framework based on common values and interests.