On 30 April 2018, the Hungarian born, Benjamin Ferencz, former prosecutor for the Nuremberg Tribunal has expressed his views regarding international peace and justice at the High-Level Event "Atrocity Prevention and the Fight against Impunity" organized by Denmark and Rwanda as well as the Global Centre for Responsibility to Protect.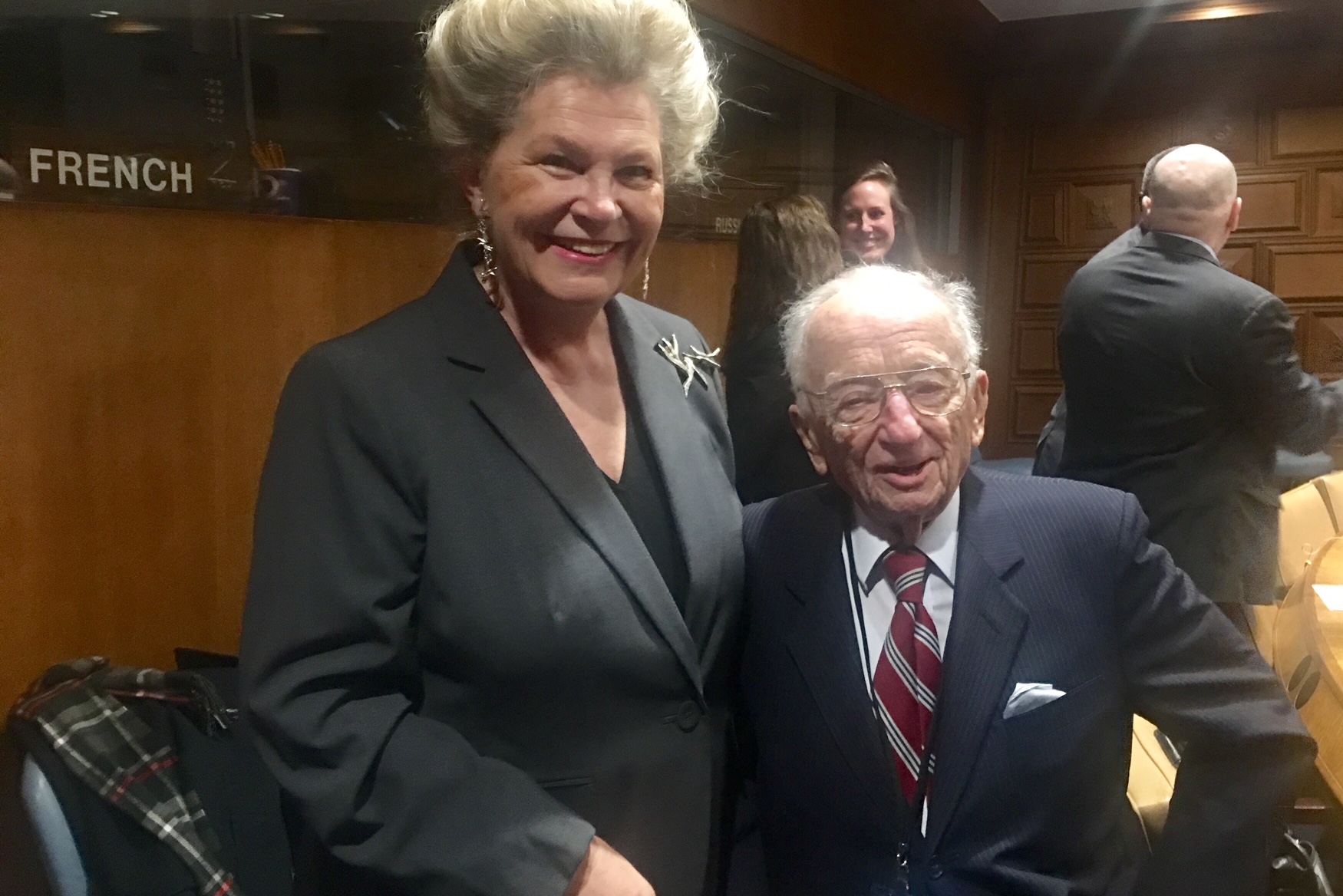 "We need tolerance, compassion and the will and ability for compromise. No double standards are acceptable." – it can be summarized as the main message of the speakers. UN Special Adviser on Genocide Prevention Adama Dieng has stressed the influence of bolstering domestic capacity to investigate atrocity crimes, the International Criminal Court cannot do it all.
Mr. Ferencz has highlighted: "we have the responsibility to protect, but we have a bigger responsibility to prevent". During his life, Ben Ferencz was fighting against impunity but for peace and justice. He also affirmed "Next goal is to change hearts and minds of the people: the current system we live in is cruel and dangerous. We need more tolerance, sympathy, compassion and compromises".
H.E. Ambassador Katalin Annamária Bogyay, permanent representative of Hungary has emphasized in her speech the importance of education and changing minds. She has reiterated Hungary's supports of various international instruments, among others the International Criminal Court as well as the ACT Code of Conduct initiative to protect civilians from mass atrocity crimes – genocide, war crimes, ethnic cleansing and crimes against humanity.
In closing the event, the 98-year old former prosecutor, international lawyer, Mr. Ferencz has shared some wisdoms with the attendees: "I leave you with three pieces of advice: 1. Never give up. 2. Never give up. 3. Never give up."