On 13 July 2018, the Permanent Representatives of Mexico and Switzerland to the UN handed over the final draft of the UN Global Compact for Migration (GCM) to the President of the General Assembly in their capacity of co-facilitators, which marked the end of the Intergovernmental Negotiations.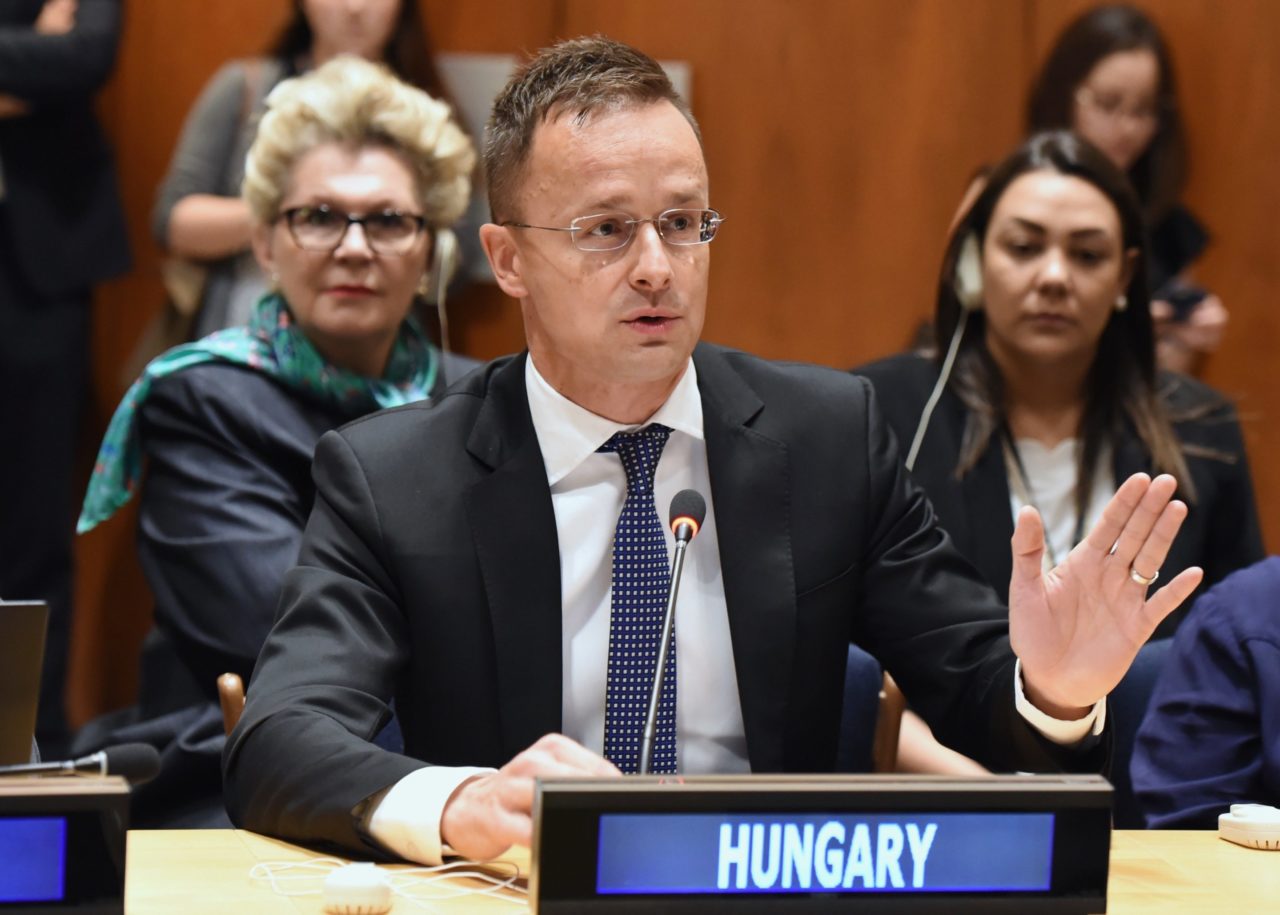 Hungary was represented at the closing session by H.E. Mr Péter Szijjártó, Minister of Foreign Affairs and Trade of Hungary, who delivered a national statement after the President of the General Assembly, the Deputy Secretary General, and the Secretary General's Special Representative on International Migration.
By thanking the co-facilitators for their efforts in leading the process, and also for the improvements they managed to achieve in the overall balance of the GCM text as compared to the Zero Draft, Minister Szijjártó expressed his concerns on the final package, which still crosses major "red lines" for Hungary's position, starting with its basic approach. The Government of Hungary will consider the final text at its next meeting, with a view to launching the eventual disassociation in due course.
Read Hungary's position on migration and on the GCM, laid down by the Government in 12 points. 
Click here to read the statement of H.E. Mr Péter Szijjártó.
On 18 July 2018, after the Cabinet meeting of the Government, Hungary has disassociated itself from the text of the GCM.