Hungary's first Voluntary National Review on the implementation of the Sustainable Development Goals (SDGs) presented by H.E. Mr László Palkovics, Minister of Innovation and Technology on 18 July 2018 focused on the goals on water and sanitation, energy provision, sustainable cities, responsible consumption and production, and balanced ecosystems. These priorities underpin Hungary's policies to achieve long term sustainable development in a crosscutting manner, through synergies enhanced by innovation and technology.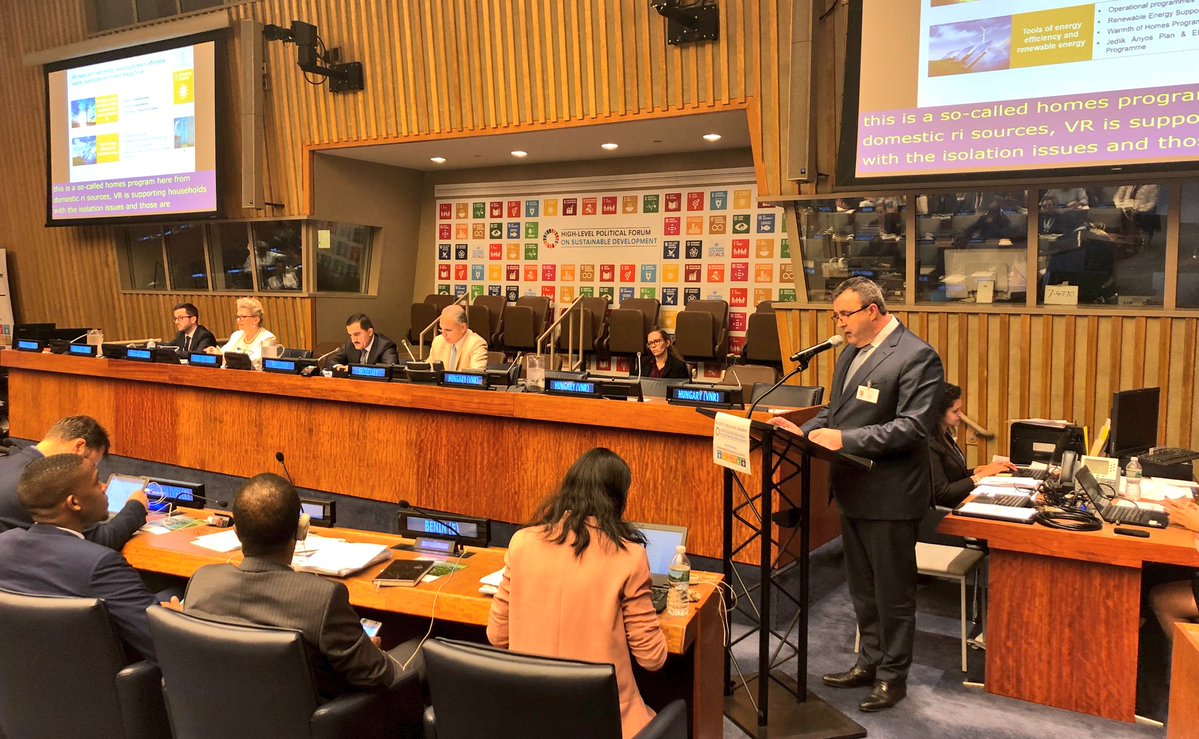 The UN High-level Political Forum (HLPF) is the central platform for the follow-up and review of the 2030 Agenda and its Sustainable Development Goals (SDGs). HLPF provides the opportunity for exchange of views, and sharing of experiences and best practices with the full and effective participation of all States Members and stakeholders on a yearly basis.
The theme of this year's HLPF from 9 to 18 July 2018 was "Transformation towards sustainable and resilient societies". The ministerial meeting of the forum took place from 16 to 18 July 2018. During the ministerial meeting 47 countries presented their Voluntary National Reviews on the six selected SDGs: Goal 6. to ensure availability and sustainable management of water and sanitation for all; Goal 7. to ensure access to affordable, reliable, sustainable and modern energy for all; Goal 11. make cities and human settlements inclusive, safe, resilient and sustainable; Goal 12. to ensure sustainable consumption and production patterns; Goal 15. to protect, restore and promote sustainable use of terrestrial ecosystems, sustainably manage forests, combat desertification, and halt and reverse land degradation and halt biodiversity loss; as well as Goal 17. to strengthen the means of implementation and revitalize the Global Partnership for Sustainable Development.
Hungary's report and presentation focused on SDGs 6, 7, 11, 12 and 15, which are intertwined and mutually reinforcing. Both in its national capacity and as a member of the European Union, Hungary is committed to achieve long term sustainable development in partnership with stakeholders.
Hungary's presentation was followed by questions from other Member States and stakeholders, which showed vivid interest and illustrated the shared commitment to sustainability.