On December 10, 2018, the Polish Presidency of the Security Council held a successful arria formula debate on prevention of mass atrocities entitled on "Raising effectiveness of atrocity crimes prevention: role of the United Nations Security Council and its Members". In her remarks, Ambassador Bogyay reaffirmed Hungary's strong commitment towards the prevention of mass atrocity crimes and fight against impunity.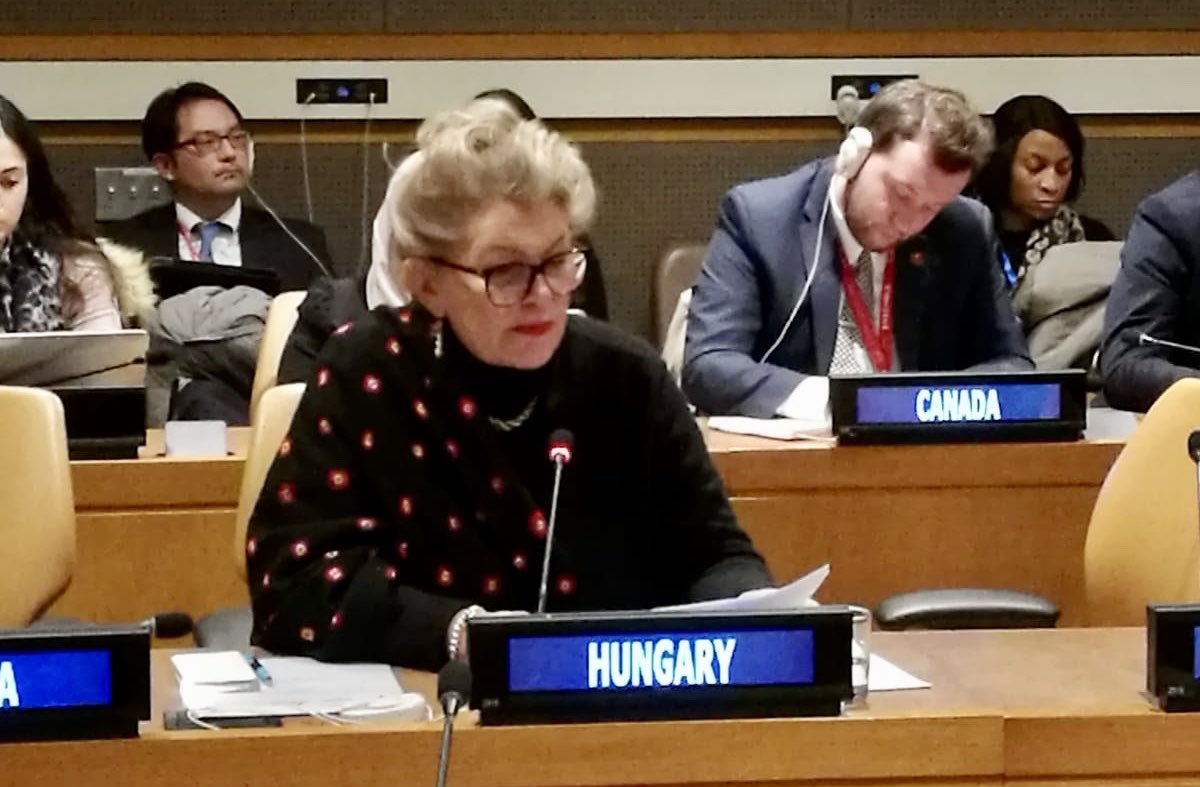 In her speech, H.E. Ambassador Katalin Bogyay aligned herself with the statement of the European Union and Liechtenstein, in her added remarks the permanent representative emphasized Hungary's national steps towards the prevention of mass atrocity crimes and fighting against impunity. 
As she said, we must pay persistent attention to the warning signs of potential atrocity crimes, particularly those of serious violations of human rights. This is why, as a current member of the Human Rights Council Hungary strongly supports utilizing its prevention mechanisms.
H.E. Ambassador Bogyay underlined, that Hungary has taken action to strengthen cooperation among states to prevent and eliminate the most serious crimes worldwide. Hungary hosts the Budapest Centre for the International Prevention of Genocide and Mass Atrocity, which is dedicated to assist in the construction of a global architecture for the prevention of atrocity crimes. The Centre will organize a discussion on the topic of prevention of genocide on 17 December in Budapest with the aim of raising awareness of some contemporary challenges to increase the international capabilities and support for action. Moreover, the Ministry of Foreign Affairs and Trade of Hungary annually organizes the Budapest Human Rights Forum, bringing together national and international human rights experts.
We also support the work of the International Fact-Finding Commission (IHFFC), the International Criminal Court (ICC) as well as the work of the International, Impartial and Independent Mechanism (IIIM), hence Hungary has been a financial contributor to the IIIM for the past two years, and intends to maintain its support in fiscal year 2019 as well.
Click here to read the statement.