H.E. Ambassador Katalin Annamária Bogyay, Permanent Representative of Hungary spoke at the plenary debate defining the framework of the upcoming session of the intergovernmental negotiations (IGN) on the Security Council reform. Hungary's position remains consistent in supporting a reasonably ambitious but realistic agenda that will move the process forward.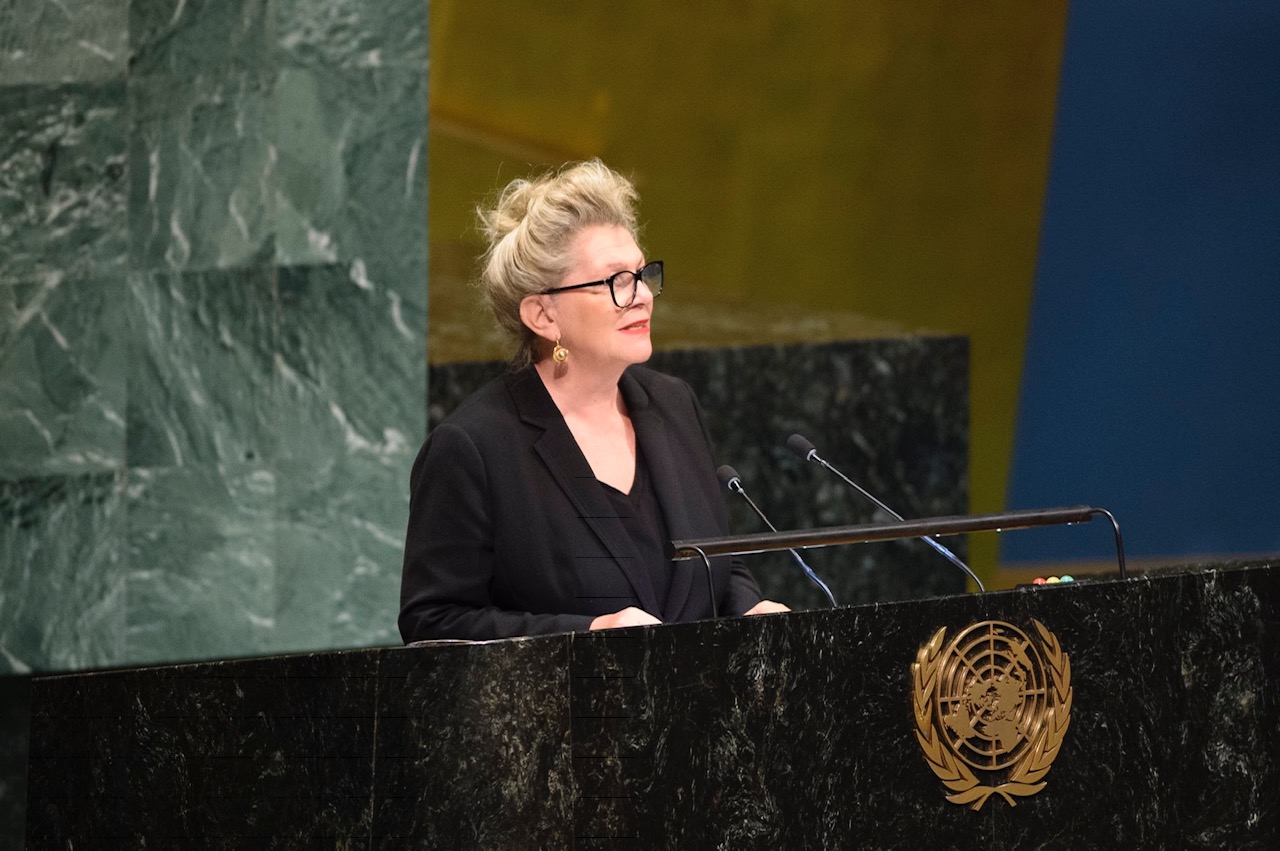 Ambassador Bogyay thanked Maria Fernanda Espinoza Garces, President of the 73rd session of the UN General Assembly for her leadership and agreed that the IGN should be continued on the basis of the will and commitment of the States. The UN reform process cannot be complete, until the main executive body is not adapted to 21st century's challenges, flexibility from each party is inevitable to reach that goal. To this end, Hungary's supports the enlargement in both categories of SC membership, not excluding an interim option either. The Permanent Representative along with many speakers reiterated the request for a second non-permanent seat for the Eastern European Group that stands under any current enlargement model. Ambassador Bogyay also congratulated on the re-appointment of H.E. Ms. Lana Zaki Nusseibeh, Permanent Representative of the UAE and on the new appointment of H.E. Mr. Christian Braun Permanent Representative of Luxembourg, as co-chairs of the IGN and assured them about Hungary's constructive cooperation during the negotiations.
Please find the full statement here.