The UN General Assembly held the first ever interactive dialogue on 4 May, with H.E. Mary Elisabeth Flores, Permanent Representative of Honduras and María Fernanda Espinosa Garcés, Foreign Minister of Ecuador, candidates running for the Presidency of the 73rd GA session. H.E. Ambassador Katalin Annamária Bogyay, Permanent Representative of Hungary asked, on behalf of the 25 Member States of the ACT (Accountability, Coherence and Transparency) Group, how the candidate of Honduras intends to enhance further transparency and accountability of the President's Office and to build up her team taking into account gender and geographical balance. From the Ecuadorian candidate, Ambassador Bogyay asked in her national capacity about her goals to enhance the rights of persons with disabilities; to facilitate quick and effective responses of the General Assembly to emergency situations as well as on her views about the role of cultural diplomacy.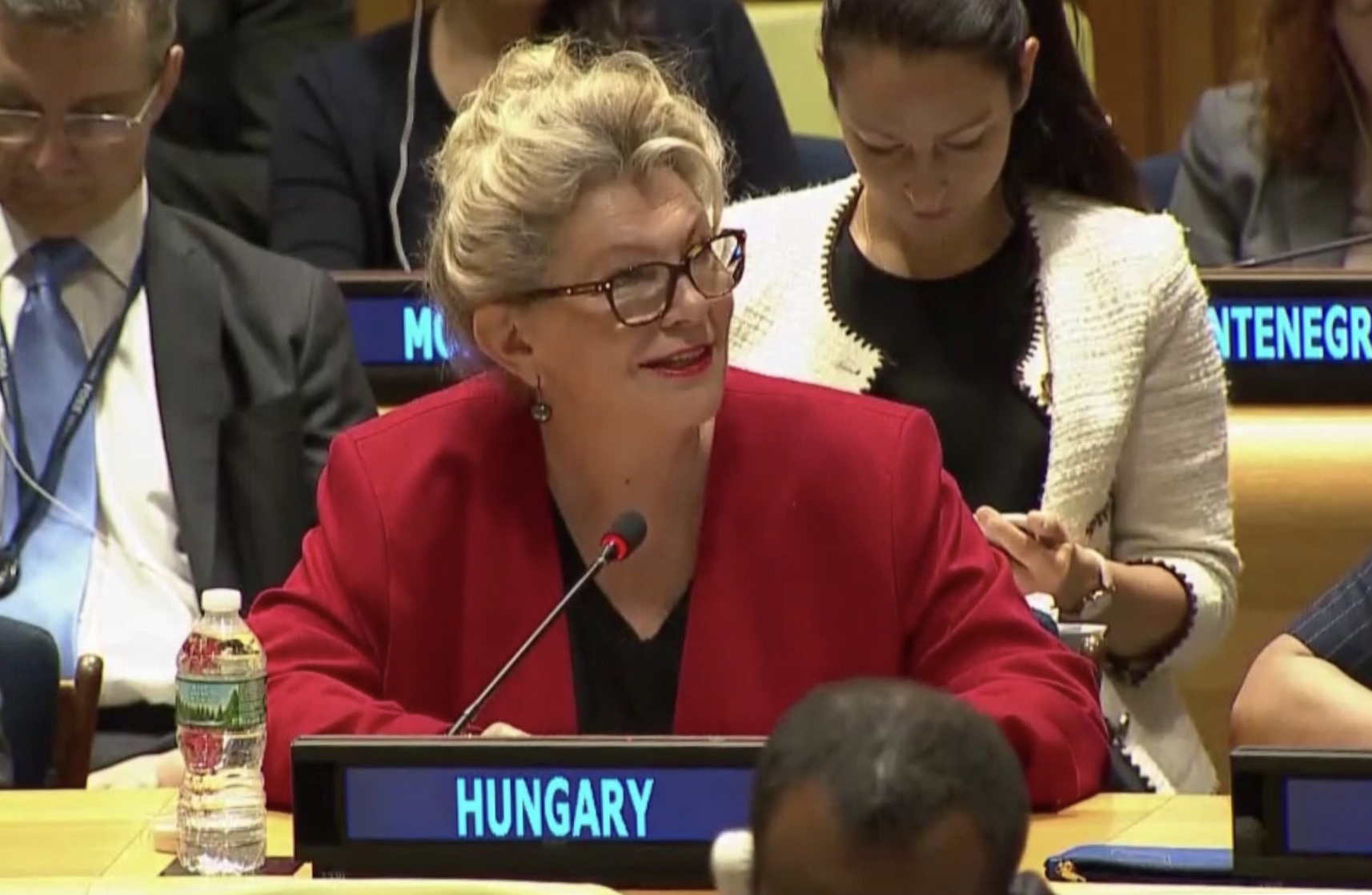 During the discussion, mandated by resolution 71/323 on the revitalization of the UNGA, both candidates presented their visions for the Presidency then they elaborated on further details by responding to Member State and civil society questions.
In her reply to the ACT question, the candidate of Honduras reaffirmed her willingness to voluntarily publish her financial disclosure if elected and she also underlined the importance of cross-cutting issues such as gender and geographical balance. The Foreign Minister of Ecuador highlighted the issue of rights of persons with disabilities as one of her priority areas, in which she intends to push the GA to lead more by example. Cultural diplomacy will guide her entire presidency, where mediation and early warning mechanisms will play an increasingly important role too. Regardless of the results of the elections taking place on 5 June 2018, the first ever women from the regional group of Latin-American and Caribbean countries is about to be the next President of the most inclusive body of the UN.